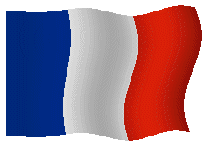 Champion de France de Conformité au Standard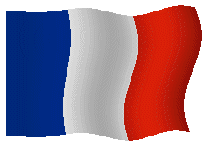 4 Best.In.Show - 7 CACS - 2 CACIB - 1 RCACIB - 1 C.R - 6 BOB ( meilleur de race) - 1 BOG (meilleur chien de berger du groupe 1) - 1 (2e meilleur chien de Berger du groupe 1)
1 CR - Meilleur Mâle Schipperke (3)-Régionale d'élevage Bretagne-Régionale d'élevage pays de Loire- Régionale d'élevage de Normandie-
CACS - meilleur mâle - Nationale d'Elevage
Etalon recommandé
Reproducteur d'Elite "A"
Champion de race
Best in show de la Nationale d'élevage
Best in show de régionale d'élevage
Best in show de spéciale de race
Best in show d'exposition Nationale
Vainqueur du Grand Prix "Georges ARIN"
1er au classement des meilleurs reproducteurs des années 2011 , 2012, 2013, 2014 , 2015 , 2016 , 2017
Cotation: Excellent 6/6
TAN - CSAU
Tiersen est né dans la nuit du 18 décembre 2002 alors que Rozenn rentrait d'un concert de Yann Tiersen ... Il est le schipperke de notre fille Rozenn , et fait partie de l'élevage Twinway . Il nous a fait vivre un immense bonheur en remportant le B.I.S de Campbon 2005 . Comme un bonheur n'arrive jamais seul nous l'avons encore vécu lors de la nationale d'élevage 2007 ou il a brillamment remporté le CACS. Il a su fait honneur à cette récompense en homologuant son titre qui lui permet d'être à ce jour Champion de France de conformité au standard . La nationale d'élevage 2012 a été vécue comme une apothéose, le juge terminant ses appréciations de jument par "Chien de référence" Merci infiniment Tiersen pour tous ces intenses bonheurs...
Tiersen is born the 18 december 2002 .This day Rozenn, her future owner, went to a concert of Yann Tiersen . Tiersen is part of our daughter 's kennel "Twinway". He is the winner of the BIS of Campbon 2005 (Quite rare for a schipperke!).
Champion de France de conformité au standard

MAJOR du Roz de Kerhas

LE FILS DE ILOA et de IKARE

ILOA and IKARE puppy

BEST in SHOW de la nationale d'élevage

Champion de France de conformité au standard

TIERSEN du Roz de Kerhas

LE FILS DE MAJOR et de RAE

MAJOR and RAE PUPPY

Champion de race - Reproducteur Elite "A"

BEST in SHOW de la nationale d'élevage

Champion de France de conformité au standard

DAWSON du Roz de Kerhas

LE FILS DE TIERSEN et de ALTEHIS

TIERSEN and ALTEHIS PUPPY

Champion de race

BEST in SHOW de la nationale d'élevage
Ma généalogie
Ch F cs ~ s.r

TIERSEN

du Roz de Kerhas

CSAU~TAN

Champion de France de conformité au standard

Champion de Race

Etalon recommandé

Reproducteur d'Elite "A"

Best in show de nationale d'élevage

Best in show de régionale d'élevage

Best in show de spéciale de race

Best in show d'exposition nationale

Vainqueur du grand Prix "Georges ARIN"

1er au classement des meilleurs reproducteurs des années 2011,2012,2013 2014,2015,2016,2017

cotation: excellent 6/6

Ch F cs ~ s.r

MAJOR

du Roz de kerhas

Champion de France de conformité au standard

Etalon recommandé

Best in show de nationale d'élevage

Best in show de championnat

Vainqueur du Grand prix "Vos chiens magazine~Pedigree" du meilleur chien de race schipperke

Brevet d'agility 2e degré

Cotation excellent 4/6

IKARE

du Chemin des Venelles

Reproducteur d'Elite B

Cotation excellent 5/6

Sr Chf CS Chorus de la bergerie de Vesvre

Champion de France

Etalon recommandé

RE Ch Titus d'aquila meldensis

Sr Ch Ulloa du parc de l'hay

Sr Ch F Cs Douchka du parc de l'Hay

Championne de France

Lice recommandée

RE Ch CS IBAmigo du parc du l'hay

Re Aerokens Bella

ILOA

du Manoir des Crocs Blancs

Aboul du bois de la clique

Elite A

Etalon recommandé

Sr Ulrick du parc de l'hay

Mitzie du sart des bois

Re Galegeade de l'erdre verte

Cotation 5/6

RE Ch CS IB Amigo du Parc de l'Hay

Re Baba saydou du parc de l'Hay

Sr RAE

du Manoir des Crocs Blancs

Lice recommandée

Cotation excellent 4/6

Sr MICKEY

du manoir des crocs blancs

Reproducteur d'Elite A

Etalon recommandé

Cotation excellent 6/6

Aboul du bois de la clique

Elite A

Etalon recommandé

Sr Ulrick du parc de l'hay

Mitzie du sart des bois

Re Galegeade de l'erdre verte

Cotation 5/6

RE Ch CS IB Amigo du Parc de l'Hay

Re Baba saydou du parc de l'Hay

Sr OSIRIS

du manoir des crocs blancs

Lice recommandée

Cotation excellent 4/6

Aboul du bois de la clique

Elite A

Etalon recommandé

Sr Ulrick du parc de l'hay

Re Baba saydou du parc de l'Hay

Iris du manoir des crocs blancs

Re Aboul du bois de la clique

Re Galegeade de l'erdre verte