2 mois 2 months
Nouvelle étape dans la vie d'un chiot. J'ai reçu mon identification électronique, passé avec succès une visite médicale complète et commencé mes premiers vaccins. J'ai du Peps à revendre et ma bouille en fait craquer plus d'un.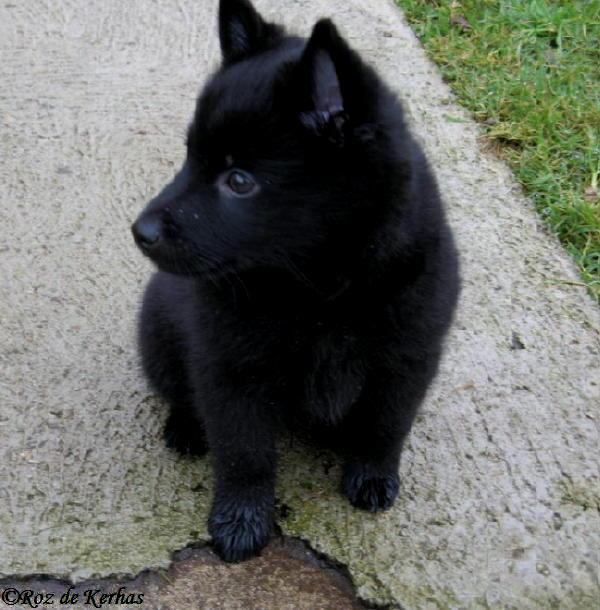 Il a neigé sur le Roz de Kerhas !
L'occasion pour Djimmy de découvrir un nouvel élément météorologique…..
Monday was a snowy day ! It was a first for our last puppy, Djimmy .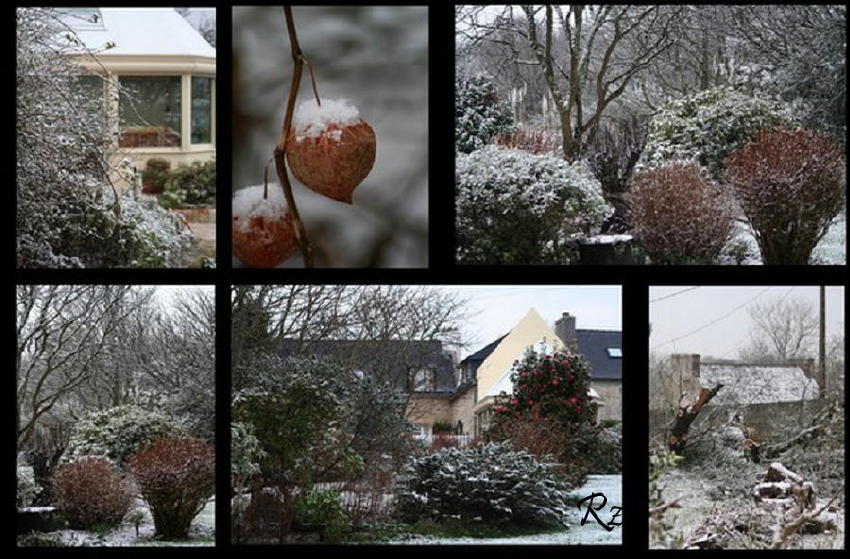 Elles sont bizarres ces gouttes de pluie ! je vais essayer de les attraper pour voir …
These raindrops are odds ! Let's try to catch them….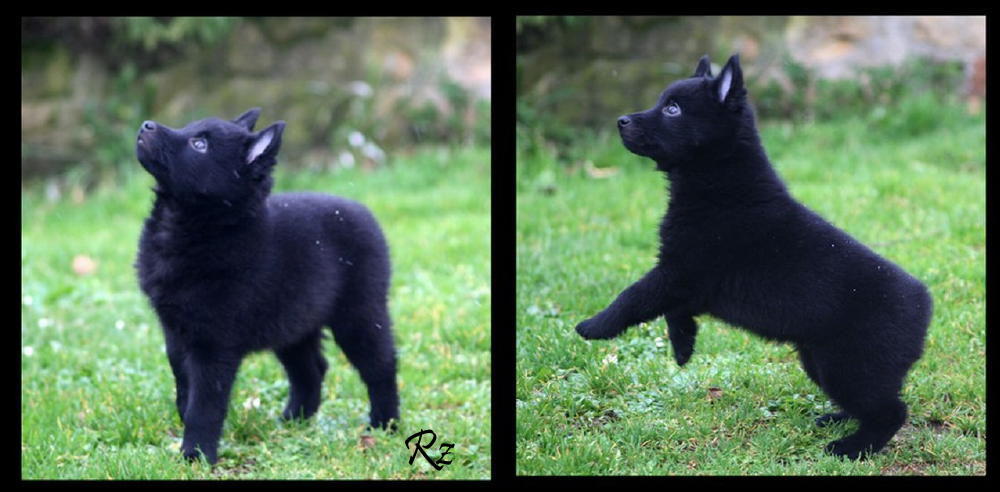 si je goutais plutôt cette drôle de poudre blanche…
This white stuff looks yummy, let's taste it…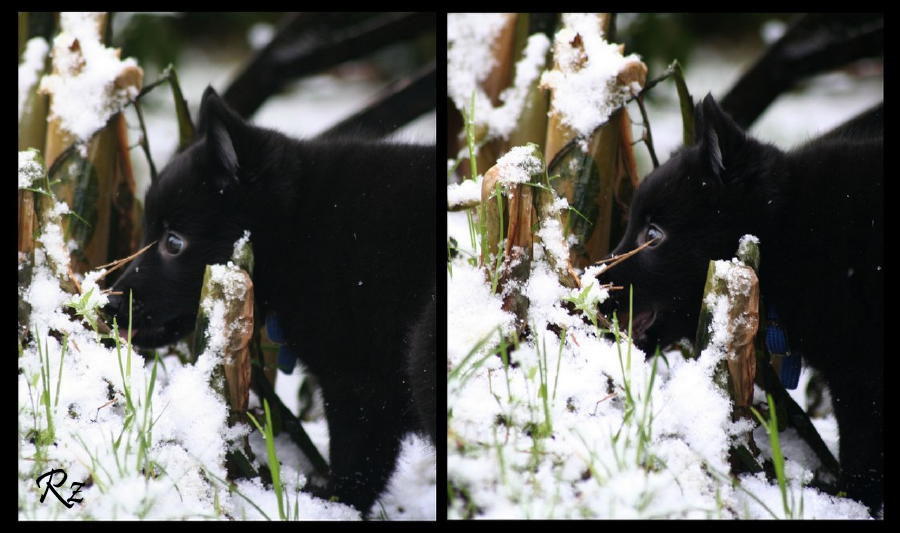 Continuons l'exploration en creusant un peu, histoire de voir si l'herbe n'a pas disparu !
Now some digging for being sure that the lawn is still there …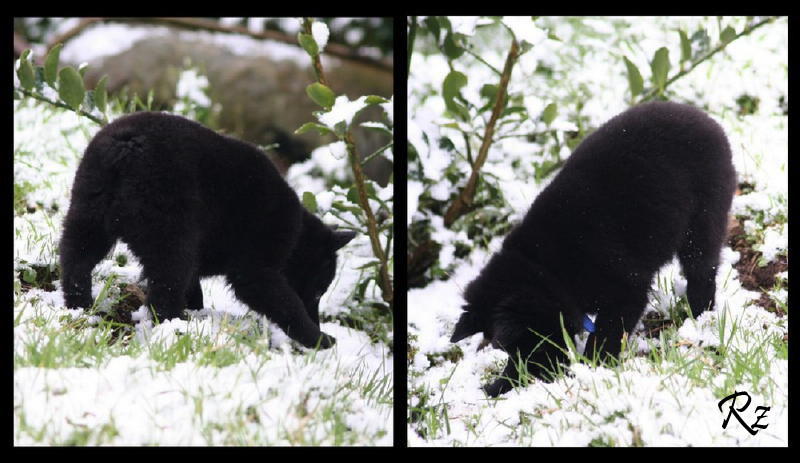 ça glisse !!!!!!
Argh……It's slippery !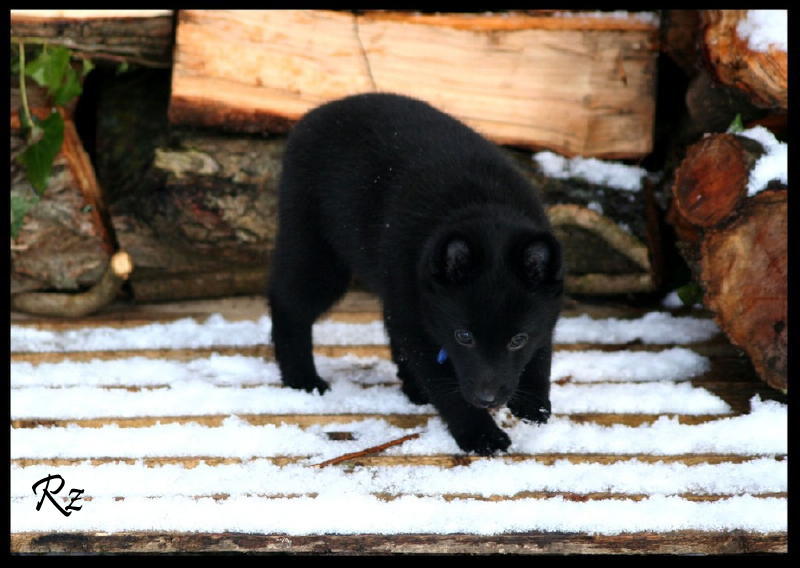 Bizarre , Bizarre ……
There's definitly something weird….

Mais il en faut plus pour m'empêcher de jouer. En avant !

But not enough weird for not playing around . Let's have some fun !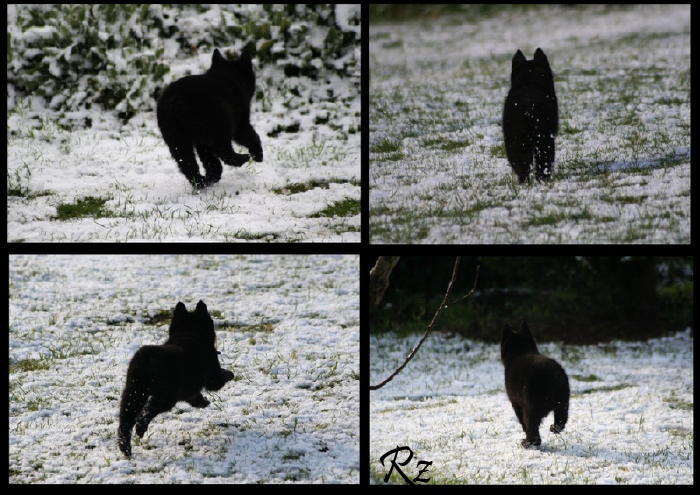 Un petit break histoire de prendre la pause
It's picture time !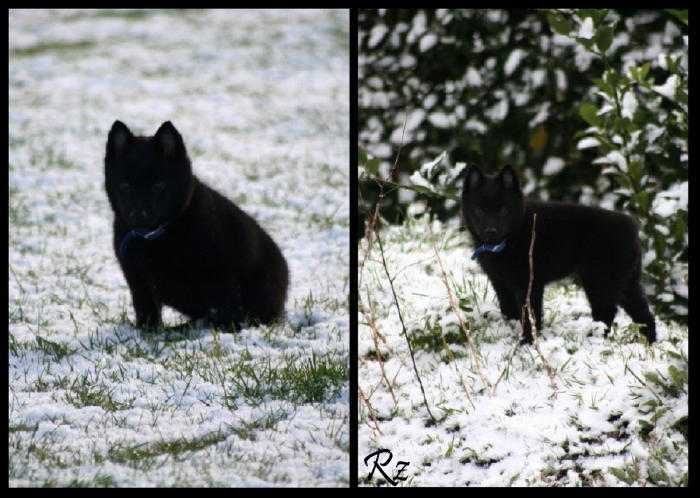 Et c'est repartit, Appelez moi le schipperke volant !
Call me the flying schipperke !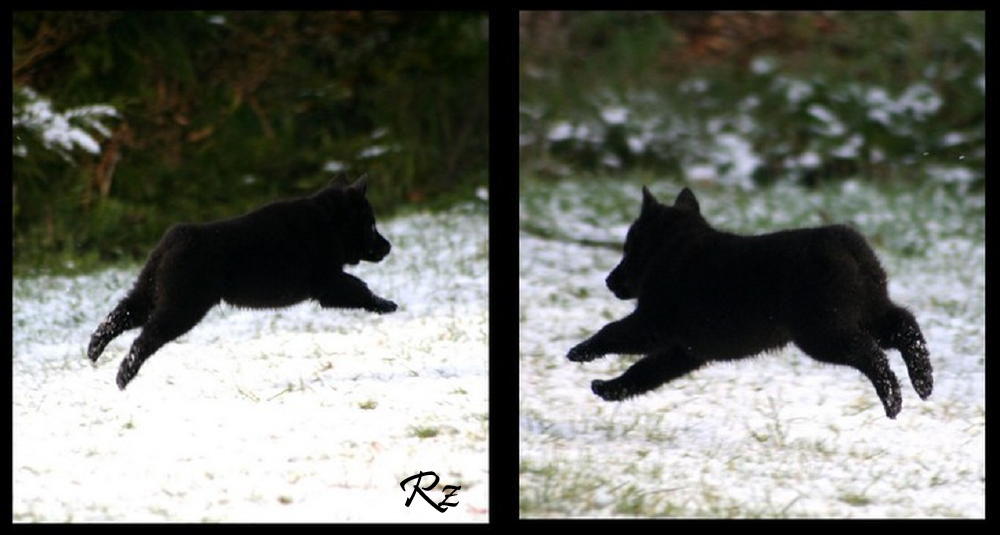 Et pour me remettre de ces sensations nouvelles , rien ne vaut un câlin dans les bras de celle qui me chouchoute depuis ma naissance
Cuddle time with my breeder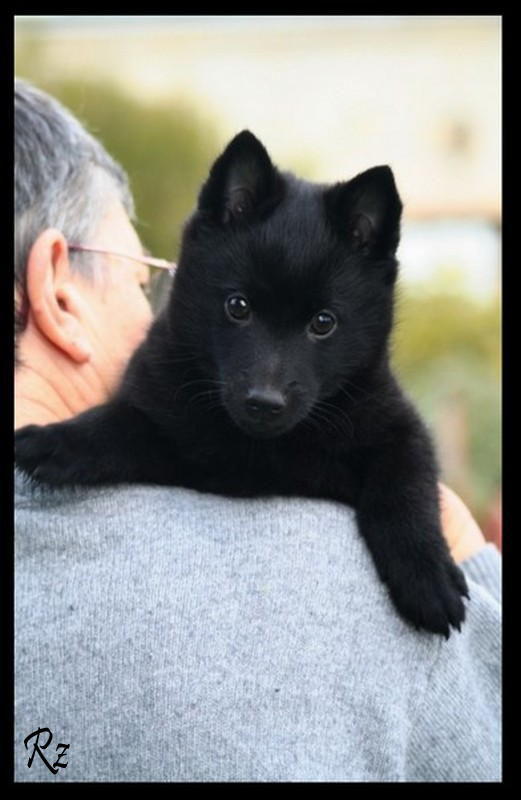 A bientôt les amis !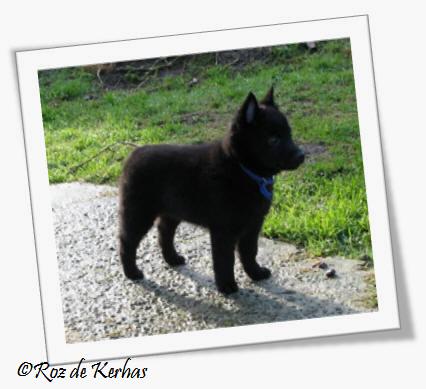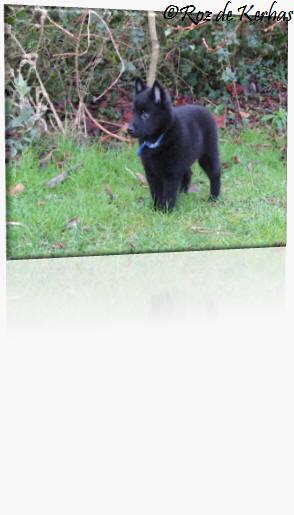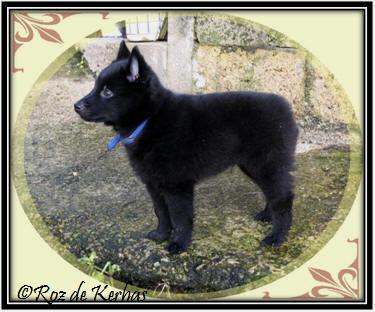 Retrouvez-moi sur ma page d'accueil Find me on my banner page

Ma Généalogie
Ch F cs ~ s.r

Champion de France de conformité au standard

OLBOY

du Domaine des Cytises

Etalon recommandé

Best in show de nationale d'élevage

CSAU- Brevet d'agility

Cotation excellent 4/6

IVER

du chemin des Venelles

Etalon recommandé

CSAU

Cotation excellent 4/6

Champion de France de conformité au standard

CHORUS

de la bergerie des vesvres

Cotation excellent 3/6

Ch F cs ~ s.r

Championne de France de conformité au standard

DOUCHKA

du Parc de l'Hay

Lice recommandée

Reproductrice d'Elite "A"

Cotation excellent 6/6

Ch F cs ~ s.r

Championne de France de conformité au standard

LADY

du Chemin des Venelles

Lice recommandée

Cotation excellent 4/6

Champion de France de conformité au standard

BOY

du Mont de Neuville

Etalon recommandé

Reproducteur d'Elite "B"

Cotation excellent 5/6

DZYGANE

de l'Erdre Verte

Lice recommandée

Cotation excellent 4/6

RAE

du Manoir des Crocs Blancs

Lice recommandée

Cotation excellent 4/6

MICKEY

du manoir des crocs blancs

Reproducteur d'Elite A

Etalon recommandé

Cotation excellent 6/6

ABOUL

du bois de la clique

Reproducteur d'Elite "A"

Cotation excellent 6/6

GALEGEADE

de l'erdre verte

Reproductrice d'Elite "B"

Cotation excellent 5/6

Sr OSIRIS

du manoir des crocs blancs

Lice recommandée

Cotation excellent 4/6

ABOUL

du bois de la clique

Reproducteur d'Elite "A"

Cotation excellent 6/6

IRIS

du manoir des crocs blancs

Reproductrice d'Elite "B"

Cotation excellent 5/6