Après la tempête !
Le vent a soufflé fort dernièrement, le matin venant je suis allé de mon pas bien schipperke faire le tour du jardin histoire de voir s'il y avait des dégâts….

We get a very windy weather lately, on the morning I went for a walk in the garden for looking after damages….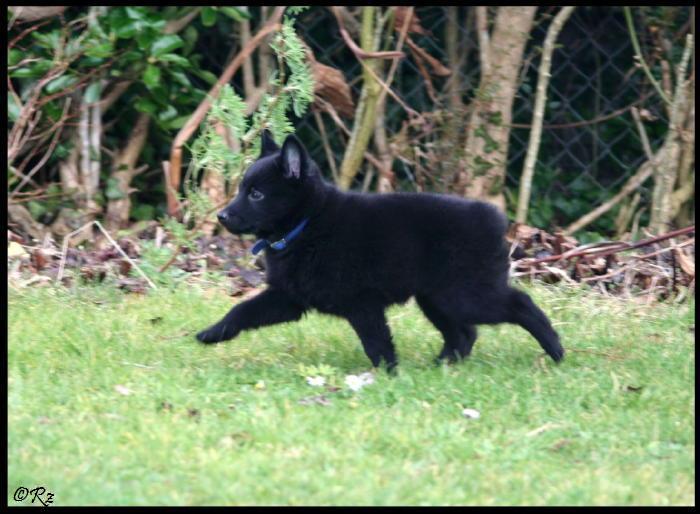 Tiens, tiens d'où ça vient ?
Oh, oh ! it wasn'there yesterday !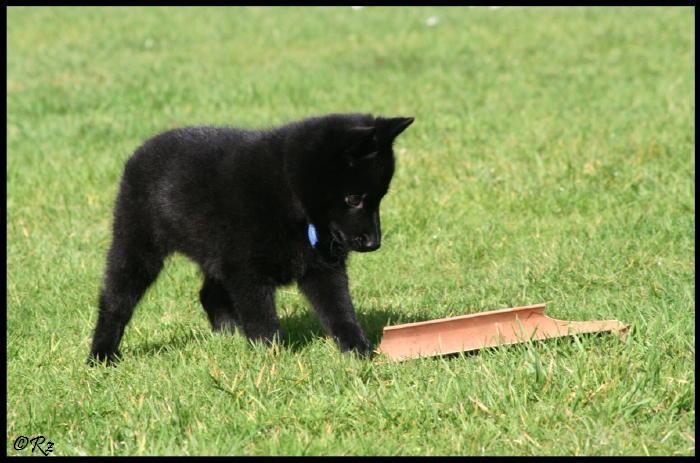 Je vais gouter pour voir….
Let's taste it !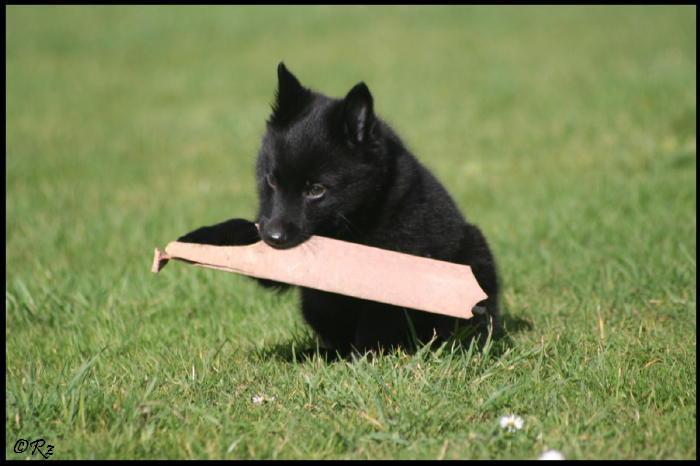 Beurk ! pas terrible……le bois c'est quand même meilleur !
Argh ! not yummy….wood is so much better !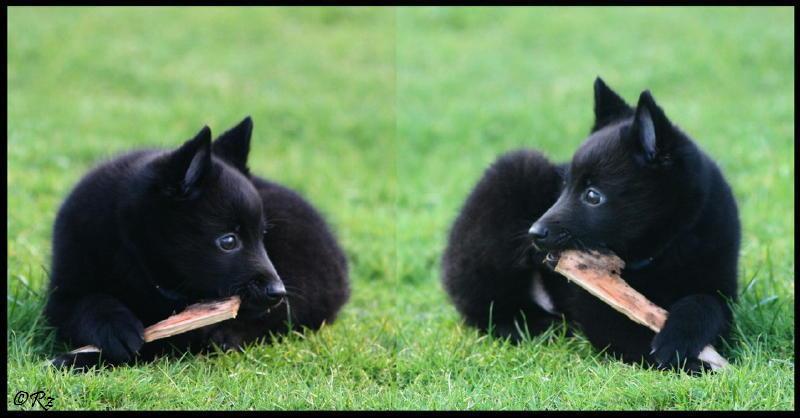 Et puis il paraît que c'est un décor qui va bien à ma bouille de petit loup ! Appelez moi Djimmy des bois.
And speaking of wood , some people say I am especially cute on theses woody pictures J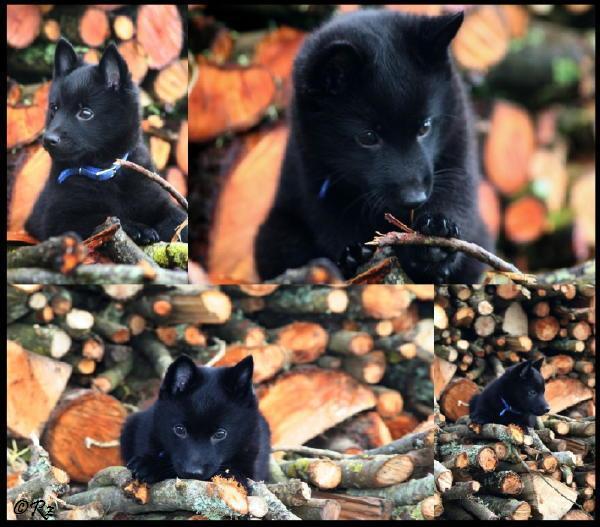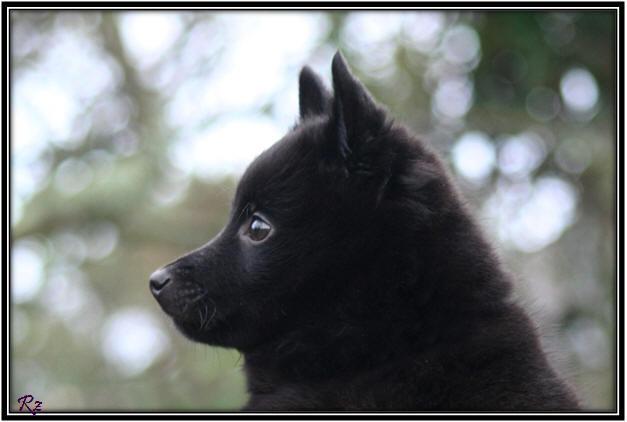 Retrouvez-moi sur ma page d'accueil Find me on my banner page

Ma Généalogie
Ch F cs ~ s.r

Champion de France de conformité au standard

OLBOY

du Domaine des Cytises

Etalon recommandé

Best in show de nationale d'élevage

CSAU- Brevet d'agility

Cotation excellent 4/6

IVER

du chemin des Venelles

Etalon recommandé

CSAU

Cotation excellent 4/6

Champion de France de conformité au standard

CHORUS

de la bergerie des vesvres

Cotation excellent 3/6

Ch F cs ~ s.r

Championne de France de conformité au standard

DOUCHKA

du Parc de l'Hay

Lice recommandée

Reproductrice d'Elite "A"

Cotation excellent 6/6

Ch F cs ~ s.r

Championne de France de conformité au standard

LADY

du Chemin des Venelles

Lice recommandée

Cotation excellent 4/6

Champion de France de conformité au standard

BOY

du Mont de Neuville

Etalon recommandé

Reproducteur d'Elite "B"

Cotation excellent 5/6

DZYGANE

de l'Erdre Verte

Lice recommandée

Cotation excellent 4/6

RAE

du Manoir des Crocs Blancs

Lice recommandée

Cotation excellent 4/6

MICKEY

du manoir des crocs blancs

Reproducteur d'Elite A

Etalon recommandé

Cotation excellent 6/6

ABOUL

du bois de la clique

Reproducteur d'Elite "A"

Cotation excellent 6/6

GALEGEADE

de l'erdre verte

Reproductrice d'Elite "B"

Cotation excellent 5/6

Sr OSIRIS

du manoir des crocs blancs

Lice recommandée

Cotation excellent 4/6

ABOUL

du bois de la clique

Reproducteur d'Elite "A"

Cotation excellent 6/6

IRIS

du manoir des crocs blancs

Reproductrice d'Elite "B"

Cotation excellent 5/6